The Accident Doctors Offer Immediate Premium Medical Care After Your Accident, At $0 Out-of-Pocket Cost!
Don't Wait for Hidden Injuries to Sneak Up On You!
✅ Elite Care Network, $0 Cost: Experience the luxury of top-tier care with our expert network & keep your wallet untouched.

✅Hidden Dangers, Real Consequences: Many injuries don't show right away. Seek care now to ensure a pain-free tomorrow.

✅ Heal Without Hassles: We take care of everything, from doctors to lawyers to all the small details, so you can relax and recover.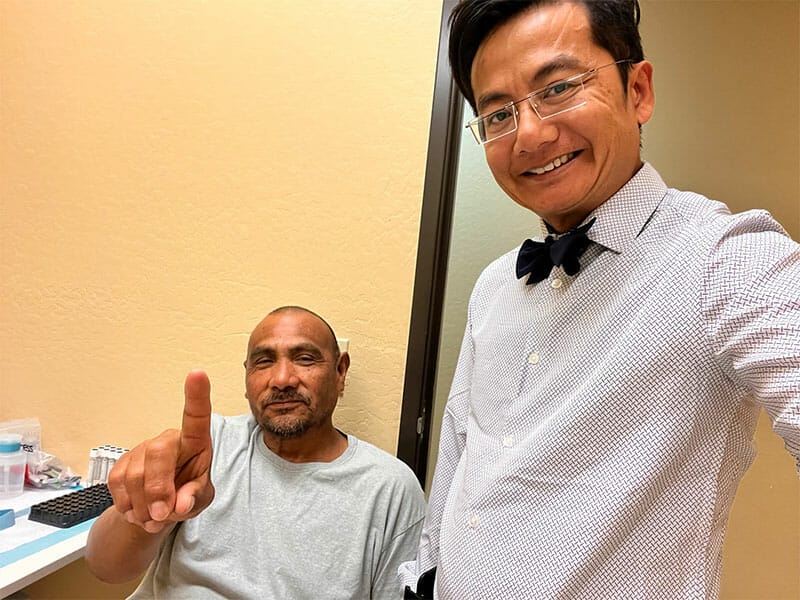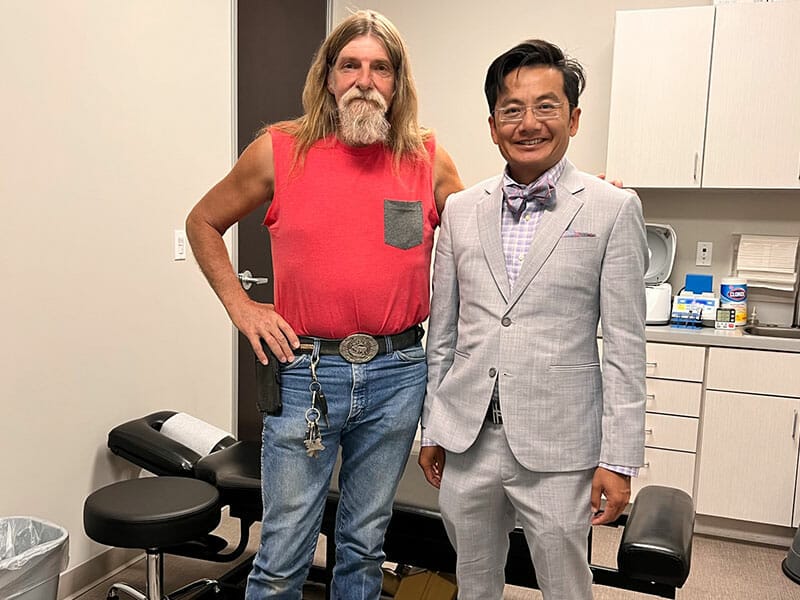 Unseen Injuries From Your Car or Work Accident: Why Waiting Can Cost You.
Car crashes or work related injuries can hurt in ways you don't always see right away.

Some people don't notice their injuries at first, but they can cause problems later on.

The aftermath of an accident can be overwhelming, from determining the right medical professional to see, to navigating the complexities of insurance and legalities.

If you don't get help soon, you might feel pain for a long time, face more health issues, and even lose money.
At The Accident Doctors, Our Team Knows How to Treat Any Injury From Your Accident.
Our team of doctors has been helping folks for more than 10 years.

We make sure you get the right care just for you.

We focus on:

✅ Immediate Medical Help: We know it's important to get checked out fast after a crash, even if it didn't seem that bad.
✅ All the Help You Need: We help with everything – from seeing a doctor to getting advice about the legal stuff.
✅ No Money Worries: Get the best care without having to pay from your pocket. We're here to help, not make things harder.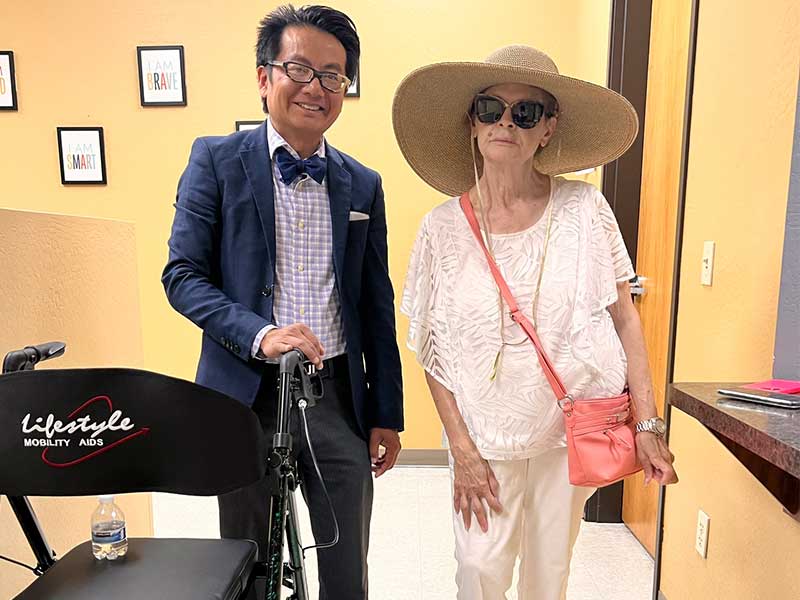 Feel Safe and Cared For:
3 Big Ways We're Here for You.
Guaranteed Best Care for Everyone.
No matter your insurance situation, getting the best medical care after a car crash or work related injury shouldn't be a worry.

You matter!

We ensure you can see a doctor right away, right now, and receive the top-notch medical treatment you deserve.
Welcome to Our Exclusive Care Network.
Car crashes & work injuries can be hard. There's the hurt, the paperwork, and all the phone calls.

We take care of all that for you.

We have top doctors, lawyers, and insurance helpers ready to step in.
With us, you just focus on feeling better. We handle the rest.
Why Regular Doctors Might Turn You Away
Did you know many regular family doctors might not see car crash or work related injury victims?

There are different reasons for this. But don't worry!

We specialize in helping people just like you.
We understand car crash injuries and are here to help when others might not.
What Our Patients Are Saying…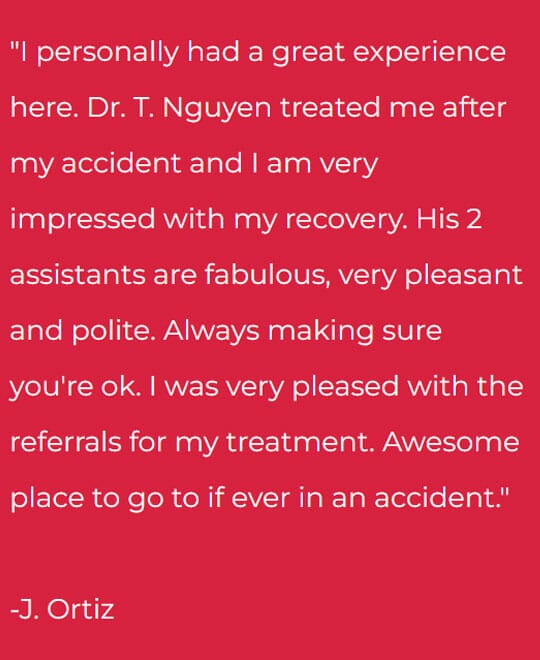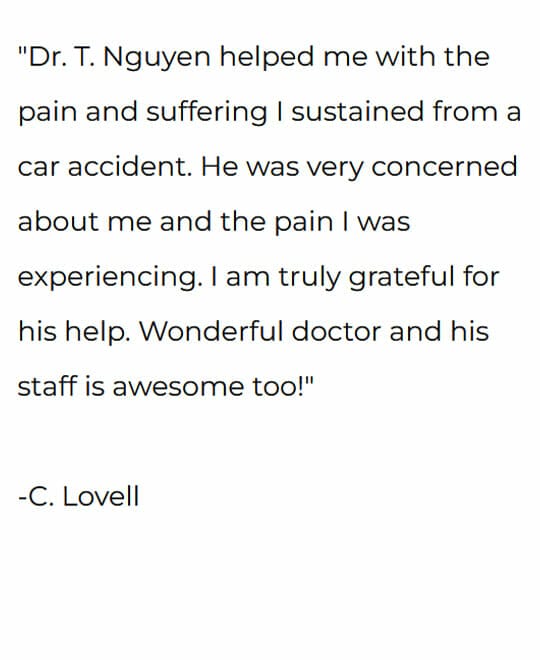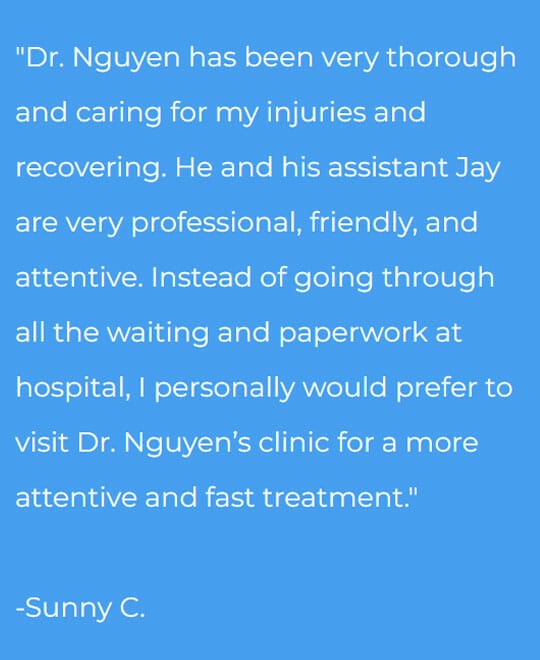 Why Use The Accident Doctors?
Immediate Medical Attention
Get checked out fast after a car crash or work related accident, ensuring no injuries go unnoticed or untreated.
Exclusive Care Network
Join a special group that offers comprehensive care, including Medical Treatment, Chiropractic Care, Physical Therapy, to legal advice.
$0 Out-of-Pocket Expenses
Receive top-tier medical care without the worry of costs, ensuring your finances stay secure.
Expert Legal Partnership
Benefit from our partnership with top accident lawyers, ensuring you get the rightful compensation you deserve.
Personalized Treatment
Every patient is unique, and our care is tailored to fit your specific needs and injuries.
Comprehensive Services
From medical treatments, to legal guidance, we've got every aspect of post-accident care covered.
After an Accident, Your Health and Peace of Mind are Paramount.
With our expert medical care, legal partnerships, and commitment to $0 out-of-pocket expenses, The Accident Doctors are your trusted partner in recovery.

Don't navigate this journey alone; let us be your guide to a swift and comprehensive recovery.
Contact Us Today
Give us a text or call:
(602) 632-0000
Business Hours
Mon – Fri: 9:00 am – 5:30 pm
Sat – Sun: Appointment Only
Let's Get Social:
Mesa Clinic
1155 S Country Club Dr.
Mesa, AZ 85210
(Northeast corner Country Club and Southern)
Phoenix Clinic
4338 W Thomas Rd, #117
Phoenix, AZ 85031
(Northwest corner Thomas and 43rd Avenue)